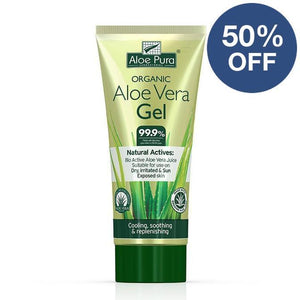 Aloe Pura Aloe Vera Gel 200ml
Our Aloe Pura Aloe Vera Gel is produced from Aloe vera juice, which enables us to capture the natural properties of the Aloe vera plant. This cooling gel nourishes, soothes and can help restore dry and problem skin. It can also be applied to stretch marks, scars and dry or sun exposed skin.
Suitable for vegans.
---
We Also Recommend